…is embroidery! I started with these little sheep for my Hubby.
Then I bought this book (middle).
Today I made this.
Cute, isn't it? I'm still sick, but what could be better (or more oxymoron-ic) than sitting on the couch watching Olympic hockey and stitching up new monogrammed lovelies? I think I'm going to like this embroidery thing. Maybe I'll even get good enough to make one of these.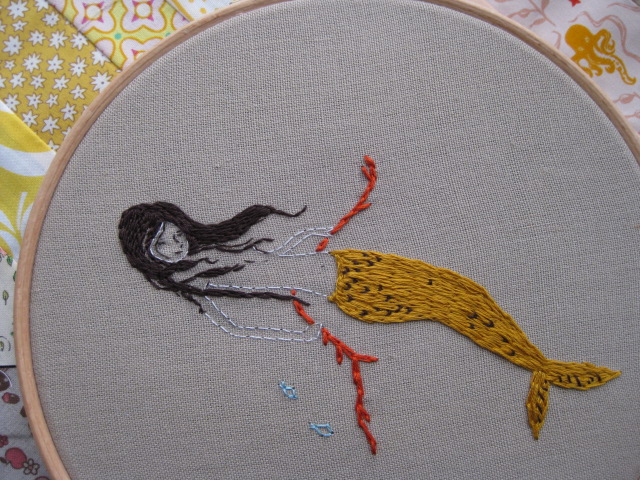 Annela over at comfortstitching made her. ::sigh:: Hopelessly in love with the entire Mendocino line.
Enough for today, it's hockey time!